Susan Schwake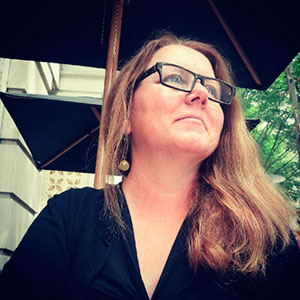 For over 20 years Susan has taught art to children, teens and adults. Her belief that we are all born creative led her to her playful teaching style that will bring out your most creative side. Her classes deliver a solid base of knowledge and skills in a process- rich manner that helps you trust and develop your own personal style.
Over the past years Susan and her husband Rainer have been working on bringing her classroom online so everyone, anywhere in the world can access a class in painting, printmaking, mixed media and watercolor. Each class has loads of technique and skill building as well as inspiration, prompts and weekly individual feedback from Susan herself.
Susan Schwake is an artist, art educator, author and past curator.. She actively exhibits her work in galleries around the United States and Europe and sells her work online and in her own studio, artstream. Susan has been part of juried public art exhibitions, creating large-scale, site-specific works and in galleries with tiny paintings. Her passion for teaching and making art with others grew from a tiny seed of an idea in the fourth grade. Working in such diverse settings as schools, community centers, special needs nonprofits, summer camps, adult art retreats, inter-generational facilities, libraries, and her own art school, artstream studios, Susan has shared her passion for art  with  thousands of people over the past twenty years.
Since the release of her first book, Art Lab for Kids, Susan has offered workshops using her books as curriculum  to parents and teachers and student teachers at universities, art studios, and schools. She enjoys sharing her methods and learning from others.
For the past 15 years she has co-owned and had.curated for the gallery at artstream studios in New Hampshire. She is happy to be working alongside her husband every day doing what she loves most at artstream studios – teaching.

Raves
>>> By the time my third daughter was born, I started feeling a strong need for a creative outlet. I knew I was a pretty good mom, but thought somehow this would make me a better one.   I signed up for a painting course with Susan, and it was amazing. Weekly classes equipped and inspired me to pull out the brushes during nap-time everyday. The therapy a paintbrush and some color can provide can't really be described.  It needs to be experienced.  And Susan has a really nice way of teaching the basics while facilitating others in finding their own unique styles.  I am so glad I listened to my heart and signed up for that initial class. It has enriched my life and spilled over into blessing my family's life as well! – Amy Darling
>>> I first encountered the work of Artstream students at the Rochester Public Library. At that time my son was a young and precocious artist. I had previously enrolled him in various "art classes" elsewhere, none of which had really fed his enthusiasm. When I saw the student art (adult and children's)  in the library I was floored – every piece was unique. It was obvious that someone was nurturing individual artists. I pursued this someone and found a teacher who was talented, generous, visionary, and hard working. It is sometimes said that the best teachers are invisible in the classroom. Susan Schwake of Artstream is the invisible muse. A fine artist in her own right, it is her teaching which has had the greatest impact on my family. I have watched her studio grow from its basement in a strip mall to a wonderful gallery on Main Street, where a variety of courses are offered for artists of all ages, interests and abilities. Now, my son is graduate of the Maryland Institute College of Art, and an illustrator living in Baltimore, and I am taking the occasional classes at Artstream. -Pat Frisella
>>> I took Susan Schwake's beginning painting class. She was a great teacher and got me started with all of the proper materials and painting vocabulary too!  She is a terrific artist herself and both her knowledge of, and enthusiasm for the visual arts, is unmatched. I shocked even myself at what I was able to accomplish in this introductory class! I will definitely take another class in the very near future."- Cathy Taylor
 >>> My kids took classes with Susan a number of years ago and I've always wanted to take some classes too. I recently took part in encaustic and gelatin printing workshops and enjoyed them both immensely. As a beginning artist I felt comfortable in these classes that also included more experienced artists that were attending to learn a new medium. Having all the materials included made it easy to take part. Susan's teaching style of introducing the topic and giving us time to experiment and then teaching a bit more with more experimentation worked really well for me. I can't wait to take more classes! -Cyndi Paulin
Here's a  little bit more about my teaching and art making experiences as Artist In Residence, ARC (which I developed) and reviews of my best selling books.

Books
To date Susan has released six  instructional books about creating art with others. Her wildly successful and beloved books have been translated into German, Russian, French, Czech, Slovakian, Lithuanian, and Chinese. Though geared towards children, she is pleased to share that many adults have purchased her books  to inspire and inform their own art journey!
Art Lab for Kids
A refreshing source of ideas for creating fine art with children, Art Lab for Kids encourages the artist's own voice, marks and style. This fun and creative book features 52 fine art projects set into weekly lessons, beginning with drawing, moving through painting and printmaking, and then building to paper collage and mixed media. [More info]
Art Lab for Little Kids
Developed for the younger set (4-6 year olds) and targeting one of the most critical developmental periods for children, Art Lab for Little Kids is the perfect book for both parents and teachers who are seeking enriching and unique experiences to offer this age group.  [More info]
3-D Art Lab for Kids
An inspiring collection of ideas and projects for encouraging an artistic spirit in children! 
3D Art Lab for Kids
 includes 36 kid-friendly fine art projects in paper, clay, textiles, sculpture, and jewelry. Each project is inspired by the work of a prominent artist and is illustrated with step-by-step full-color photographs of the process as well as finished samples and variations.  [
More info
]
Art Lab for Kids: Express Yourself
A sequel to her first book, Express Yourself offers 52 NEW lessons to engage young artists in a wide range of projects. Focusing on drawing out each persons individual style through exploration of drawing, painting, printmaking, sculpture, paper and more! Inspiring artists and their work is included in the Gallery section of the book as well as material lists and ideas on how to expand or alter the lessons. [
More info
]
Art for All Seasons
Art for All Seasons is a well-thought-out handbook of nature-inspired art adventures that can be explored over and over with different results each time. Perfect for parents, teachers, grandparents or anyone working with children making art! The nature-based lessons are beautifully illustrated with more than 400 full-color photographs of the process and additional inspirational images of contemporary artists' work. Included is information on how to set up a simple home studio, a comprehensive list of materials, how to display and save kid's art work and ideas surrounding making art with others. A recipe chapter shows how to make some of your own materials and how to use standard art materials. Each lesson is a great springboard of ideas for anyone wanting to be inspired by the natural world to make art. Art for All Seasons will be your perennial go-to book when making art with children.
Following on the heels of her wildly successful series, Art Lab for Kids, Susan Schwake and her husband, Rainer Schwake, bring us the new Kids Art Series with this first title―Art for All Seasons. Susan Schwake is an artist, art educator, author and curator. Her passion for teaching over the past 20 years has found her working in many diverse settings, and her own art school, which operates in conjunction with their graphic design firm in New Hampshire: artstreamstudios.com. [More info]
Art Camp
This book is an easy-to-use collection of self-guided lessons for kids to pull out again and again to expand their skill sets and gain confidence in making art. The beautiful full-color photographs illustrate the projects in this easy-to-explore guide. Step-by-step simple art adventures are inspired by artists and the natural world in this full-color instructional book. This exciting new instructional book is self-guided for kids featuring: • 52 expandable art projects that most kids can do on their own! • Repeatable projects with different results each time • Guide-sized format for backpacks and pockets! • Full-color photographs and step-by-step instruction • Skill-building projects that grow confidence • Simple materials • Artists' inspiration • Great for trips, classrooms, homeschoolers, youth groups, and, of course, parents! [
More info
]