Let's Paint
A 6-week online painting course that helps unlock your very own style!
For over 20 years I have taught painting to thousands of adults in my own little art school and on location. I am very excited to bring this experience into our new online classroom for you now.
Absolute beginners are warmly welcomed and advance students will be challenged!
What has been most exciting for me as a teacher – year after year – is watching each of my students embrace their own unique style. That is one of the main focal points in this class – along with some solid painting techniques and tons of inspiration! Like in my studio classes you can work at your own pace. You can do as much as you like – and when you like – in this class.
SELF-GUIDED CLASS
You can go at your own pace, and soak up all the material as you wish. Leave your questions right in the comment section of the classroom and I'll respond there or email me! You'll have time to view all the videos and review all parts – open ended! The course is yours to keep with lifetime access!
The course is laid out to run for six weeks with with weekly videos, daily posts, assignments, discussions, tips and tricks, but you can take all the time you need to absorb all the information.
Join me in the studio for my painting class that helps develop YOUR own style. We will do this together by understanding concrete painting techniques, creative expression and choosing materials as well as:
Understanding how color works
Finding joy in your own marks
Choosing the right tools
Experimental processes to try
How to put a painting together
Different approaches to painting
Unleashing your own style
Direct feedback on each student's work directly from the instructor for the duration of the class
Weekly video lesson instruction, inspiration, and mini videos
Techniques, processes and expansions from my own lessons in the Art Lab books (yes, they are for children, but the principals are the same!)
My 20 years of teaching painting, printmaking, mixed media and ceramics in my own school and on location.
Who is this class for?
Anyone who wants to:
begin painting for the first time

restart their painting practice with new techniques
dive deep into their own style
develop a new visual language
rekindle their love of painting!
What's covered in this course?
Week 1 – Color mixing
– painting your personal color story
Week 2 – Brush Play
– oh what the right brush can do!!
Week 3 – Painting tools
– different strokes for different folks
Week 4 – Where to begin
– choices on your own path
Week 5 – Approaches to painting
– now for something different!
Week 6 – Gently Looking inward
– bringing out your style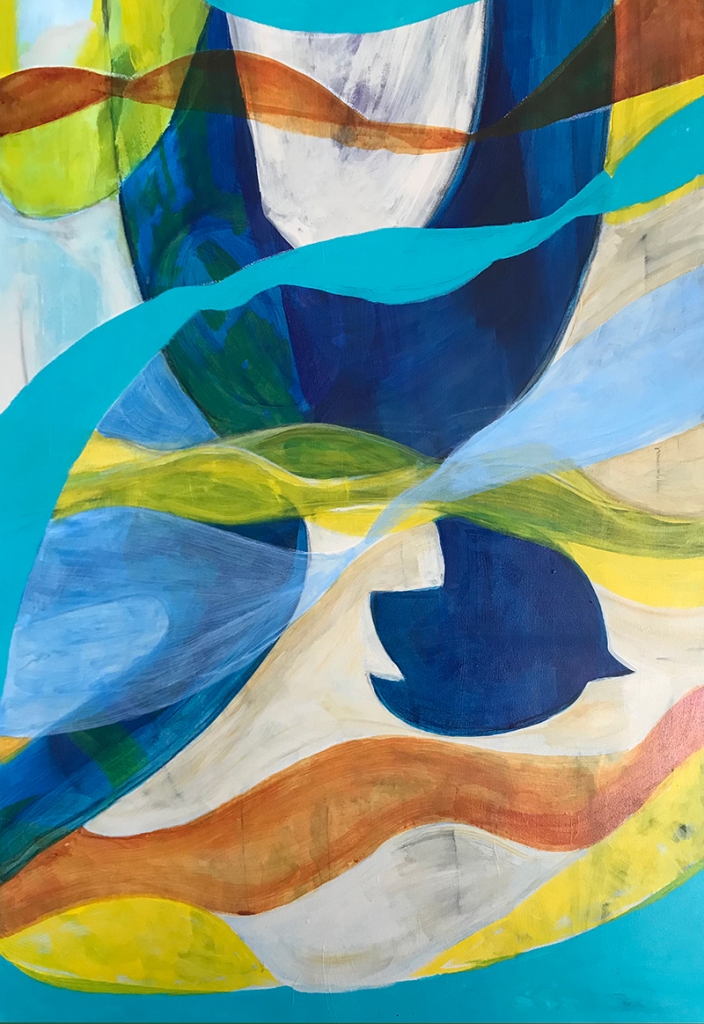 This class will be saturated with the practice of painting. You will be encouraged to paint everyday but the pace is set by you alone.